If you have a wedding anniversary coming up and are trying to think of the perfect gift, you may be wondering whether or not you should go down the traditional route of buying something made of a material traditionally associated with the anniversary that you are celebrating, or whether you should simply buy something that you know your partner will like regardless of whether it conforms to tradition.
Here we take a look at the pros and cons of choosing a traditional anniversary gift over choosing something more modern, and which tend to be the most popular choices for couples today.
Tradition Can Give You Some Good Ideas If You Are Stuck
One of the main reasons why people still choose to use the traditional anniversary gifts is that it can be a good way to get inspiration for what a good gift might be. If you do not have an idea yet as to what your partner might like as an anniversary present then looking to the materials traditionally associated with the anniversary that you are celebrating can help you come up with some ideas. As an example, you may see that the 2nd anniversary is traditionally cotton and this may inspire you to buy some beautiful new bed linen gift for the home that you share together. Or you may see that clocks are a traditional gift for the 1st wedding anniversary and decide to buy them a nice anniversary watch. If you want to know which things are associated with each anniversary then you can find a good list on this site, which also has some great recommendations for presents for each anniversary.
Straying From Traditional Associations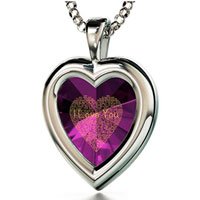 Of course, if you are sticking with tradition, especially for some years, it can make it far harder to find a good gift, so some people buy gifts that would normally be associated with different years. If you don't want to wait 50 years to buy your wife gold jewellery, for instance, then it can be better to ignore tradition and buy her some lovely jewellery gift like this regardless of how long you've been married.
Non- Traditional Gifts
Another reason why you may stray from tradition when it comes to choosing a present for your loved one on your wedding anniversary is that you want to get a gift that doesn't have any traditional associations. This could be because you want to get them something very modern such as a tablet, laptop, games console, or digital camera, or it could be because they have a specialised interests that you want to get them something related to such as a sport, music or other hobby. In these cases people tend to straight from tradition quite happily because they know what their partner will like, and because technological and electronic gifts do tend to go down well with most people these days. Sometimes people also choose gifts that are an experience rather than an object, such as a trip somewhere, tickets to an event, or a chance to do something they've always wanted to do.
As you can see there are still some good reasons to consider using the traditional gifts, however many people these days do not pay much attention to what materials they are supposed to get traditionally for a given anniversary and that is also considered perfectly appropriate when they ha Chrve a good gift idea in mind that doesn't fit with tradition.