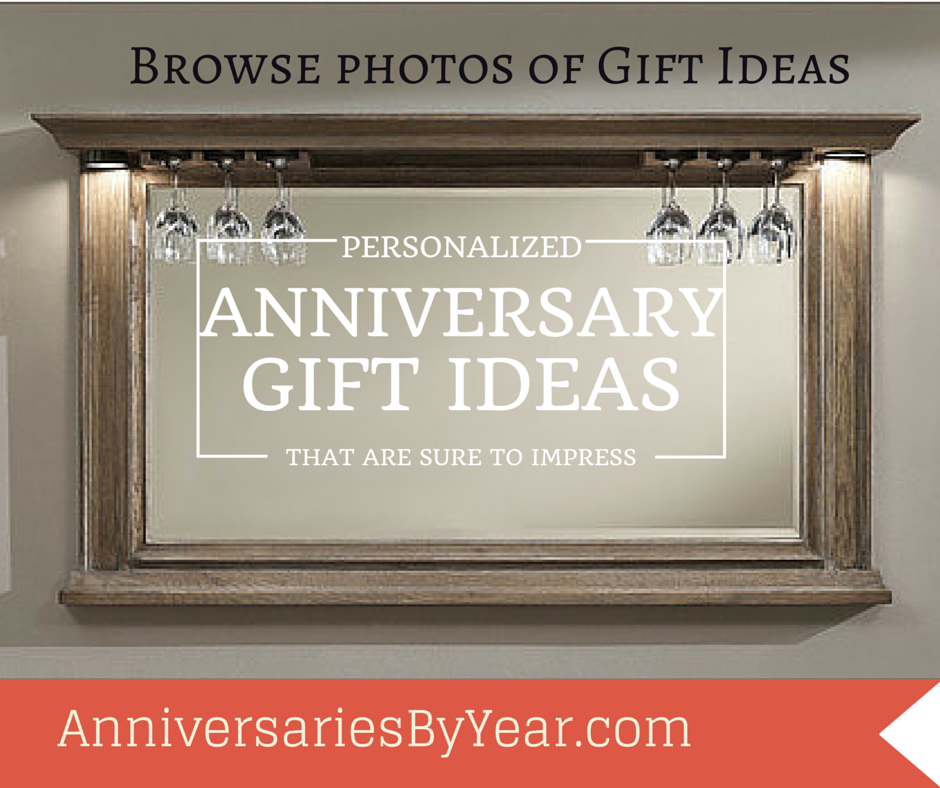 Personalized Anniversary Gifts that are sure to impress
Share this site with:
Facebook
Google+
Pinterest
Personalized anniversary gifts
have an extra special feel to them, and are popular with both men and women alike. The personalization shows that you have thought about the gift ahead of time, and also that you have put genuine thought into what to buy. Whilst the classic gift of a bunch of romantic red roses certainly still has its place, there is something unique about a personalized gift that will be kept and cherished forever. Keep reading for a few ideas that you could purchase for your loved one.
Message in a Bottle
If you and your loved one like to go to the beach, or perhaps have a specific romantic memory that involves the sea, a message in a bottle can be the ideal gift. You can either buy a personalized bottle, or you can make it yourself. Either way, the note inside the bottle is what you will be personalizing. You could write a love letter or a poem for your loved one, or even include some tickets to a special event. With such a romantic premise, this is the perfect keepsake for beach loving couples.
Pillowcases
What better way is there to personalize your bedroom than with a pair of
personalized pillowcases
? There are a couple of ways that you can go about doing this - either have a photo of the two of you printed onto your pillowcase, or have some text printed, for example 'Mr and Mrs Smith', or 'I asked her to marry me' 'And she said yes'. There are many different styles and colors to choose from, so you will easily be able to find a pair that fit with your bedroom and your current bedding. Fine amazing pillows to personalize
here
.
A Photo Frame or Photo Book
This is a classic idea, but one that has remained popular with couples through the decades. Personalized picture frames can be engraved with your names, the date of your wedding, or with some text that describes how you feel about each other. They are available in numerous materials and colors, and thousands of different designs. Alternatively, why not create a personalized photo book which contains photos of your courtship, wedding, and your married life? You can even include text that describes the photos in your book - this is an affordable gift, but one that shows a lot of time and effort has been put in.
Cases
Who doesn't own electronics or gadgets these days? Whether you buy a personalized phone case, or a sleeve for a laptop, almost all of the protective items you will find for gadgets can be personalized. Add a photo of the two of you to an iPhone case, or a photo of his favorite TV show to a laptop sleeve - even if you aren't both in the picture, every time he looks at his laptop he will be reminded of you. This is just a selection of some of the great personalized gifts available. Next time you are struggling to decide what to buy, give one of these a try.
Articles