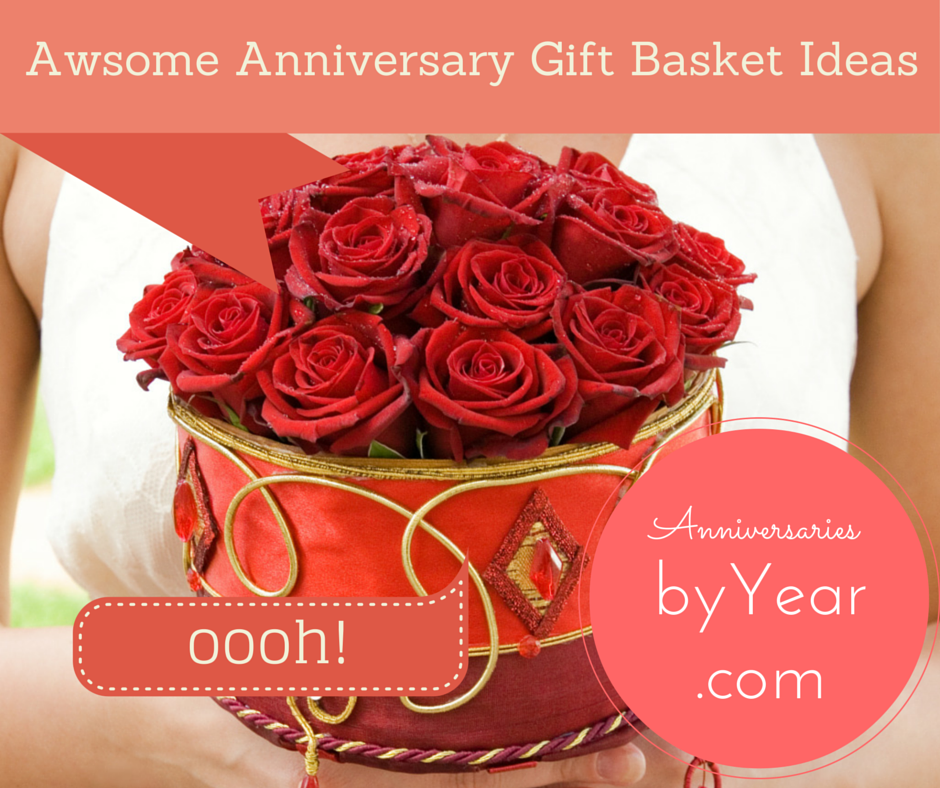 Awesome Ideas for a Wedding anniversary gift basket
Share this site with:
Facebook
Google+
Pinterest
Instead of spending time looking for an anniversary present that is related to the milestone in question (paper, cotton, wood, etc.), why not spend a little more time coming up with an idea for an anniversary gift basket. These can be created to be unique for the person you are buying for, and can be the perfect gift, whether you are buying for a loved one, your parents, or a close friend. Keep reading for some awesome wedding anniversary gift basket ideas.
Gourmet Foods
If you know the person you want to gift is a huge foodie, a gourmet food gift basket could be the ideal present. Think about all the delicious foods that your loved one enjoys and then look into purchasing gourmet options. Cheese and wine is sure to be a hit, as there is nothing most people like more than some specialty cheeses and a bottle of Chardonnay. However, there are lots of other options available to you. What about including some gourmet cookies or cakes? Or even some chocolate dipped strawberries? There's no way a foodie will be able to resist a gourmet food gift basket.
Relaxation and Luxury
If your loved one is often stressed, and forever running around after the other people in their life, consider making a relaxation gift basket. Include items like candles, bath salts, and other pampering gifts. You could even include an envelope with a gift certificate to a salon, spa, or massage parlor that could be used by both partners. This is sure to be a popular gift, especially for couples who work long hours and struggle to fit in the time to relax together.
Tea and Coffee
Most people need a nice cup of tea or coffee to wake themselves up in the morning, and so a tea or coffee gift basket could be the ideal anniversary present. Consider including your loved one's favorite beverage along with some gourmet alternatives that you wouldn't buy at any other time of the year. Include some fresh fruit or breakfast items, and a promise that you will make them breakfast in bed once they decide on what they want to enjoy first.
Chocolate
Who doesn't love chocolate? It may be the number one anniversary present in the world (along with a bunch of flowers, of course), but it is sure to look a lot more thoughtful when placed into a
gift basket
. Again, look into purchasing gourmet makes of chocolate as opposed to the normal brands that you would usually buy. You could also settle on a theme for your
chocolate gifts
(such as nuts, or dark chocolate), in order to make your basket harmonious.
Date Night
Finally, if you and your loved one hardly ever get to spend any time together (perhaps because of childcare duties, or work), why not create a date night gift basket? Include some foods that the two of you can cook together, some romantic candles, and some snacks for after. Consider including a movie that the two of you will enjoy, and perhaps even some bubble bath to help you relax. This is an incredibly thoughtful gift, and one that is sure to impress.
No matter what your loved ones tastes or interests, it's easy to make an anniversary gift basket that they will love. Keep the above in mind when you start your creation.
Articles